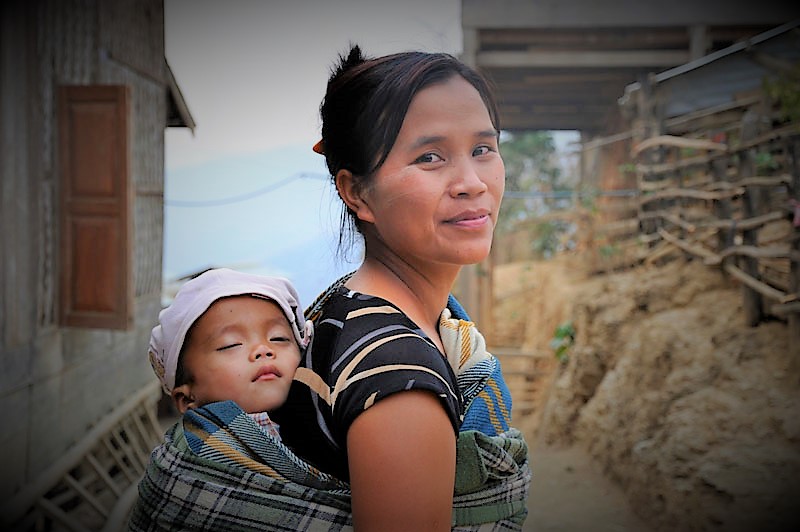 March 2015 to December 2018
Chin State is a remote hilly areas and access to health services for Chin ethnic people is more difficult than in other areas of Myanmar. According to 2014 Census, 80% of Chin ethnic communities in rural areas are living in isolated villages. Different dialects make difficult to communicate for the remote ethnic rural population in Chin State. Moreover, some of traditions and cultures deprived women of their right i.e., right of inheritance, family social and economic decision-making, and family health decision including family planning, and their basic health needs, etc. Means, men-led decision-making and earning for families dominate with land ownership indicating importance in many villages. Women have limited voice in the private and public sphere. Exploring and understanding of community health experiences in ethnic minorities is an innovative approach to strengthen health system and health for all.
Under Health System Strengthening components in 3MDG_UNOPS, AYO implemented increasing health seeking behavior of the community "Overcoming Barriers to Health" project in Mindat, Kanpetlet and Matupi Townships in Southern Chin State since March 2015 to December 2017. This project is mainly focusing on community health experiences in terms of gender and culture norms practices which barriers to health. Community consultation meeting are organized to explore community health experiences and overcome barriers to health. Revitalization and strengthening the capacity of Village Health Committee in referring emergency patients to Hospital and Health Center, developing of village health plan especially in environmental sanitation and hygiene and building mobilization and facilitation skills are the critical points in health system strengthening. Supporting of village health emergency fund is one of the solutions of Zero Financial Hardship. In 2018, AYO extended to one more Townships (Tedim Township) in Northern Chin State; total four Townships.
The main project Scope Of Work are;
To empower women to make personal and family health decisions
To increase health seeking behaviour in the community
To increase participation and engagement between health care providers and target communities, and knowledge and awareness of their health needs
To strengthen the capacity of CBO partners
To build capacity of CSO/CBOs to support/complement the community based health services and increased social accountability to health for check and balance system
To increase support village, village tract and township level health working groups and enhanced local CSO/CBOs participation in township level planning, budgeting and coordination
Livelihood & Food Security