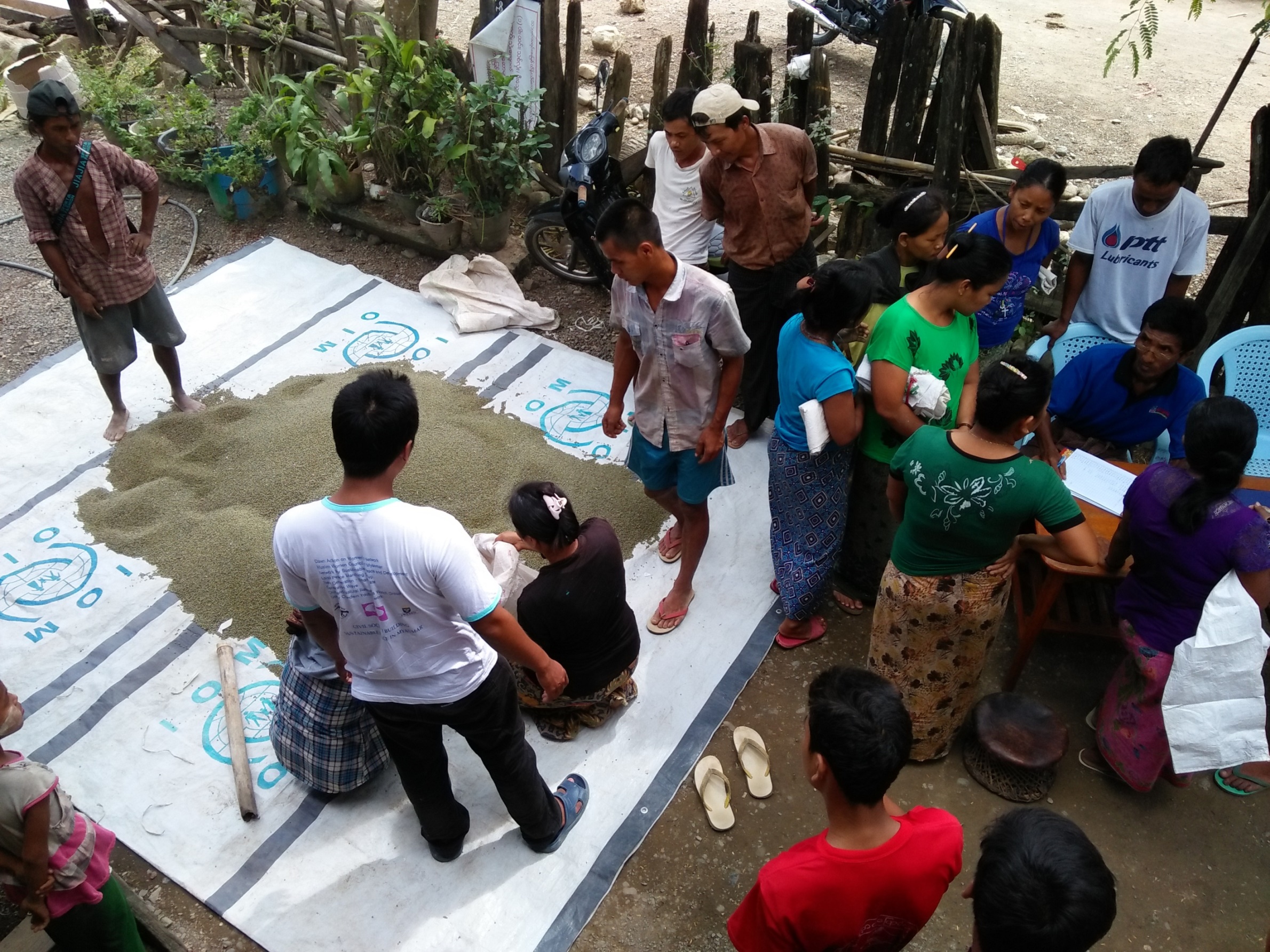 June 2016 to May 2019
Late July 2015, Cyclone Koma hit Myanmar and caused devastating damage by floods and landslides. According to the Official figures, over nine million people were affected, 172 people died and 1.7 million has been temporarily displaced, 38,000 houses were totally destroyed and 315,000 were heavily damaged. Over 567,000 hectares of farmland were inundated, with more than 341,000 hectares destroyed. This latter led to a serious risk of long-period food insecurity for the household in the affected areas, situation that became worsening for the vulnerable groups. Chin States and Sagaing Regions together with other state and regions were declared 'Natural Disaster Zones'. Transportation, electricity and communication were seriously damaged through the affected areas as well as the livelihood and the related food security of thousands of households.
"Strengthening The Resilience Of Natural disaster affected Group" so call "STRONG" project launched three years project within 30 villages of Kale Township in Sagaing Division and Tedim and Tonzang Township in Northern Chin State. This project was funded by BMZ (Federal Ministry for Economic Cooperation and Development of Germany) and in technical partnership with WHH (Welthungerhilfe). "Linking Relief, Rehabilitation and Development" approach is the main backbone of this project and will contribute to the improvement of livelihoods and the strengthening of the resilience of the target group.
Main components
Social Infrastructure Rehabilitation
Water and Sanitation Hygiene
Food and Nutrition Security
Disaster Risk Reduction
Livelihood & Food Security